Contentment Can Be Cool, Too!!!
By : Marguerite Theophil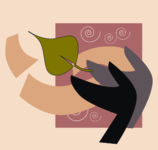 A group of students came down heavily on me recently when I mentioned the word 'contentment'! The word can often make some -- especially younger people – uncomfortable, mostly because they equate contentment with resignation, apathy or lack of motivation. Maybe ok if you are over 80!